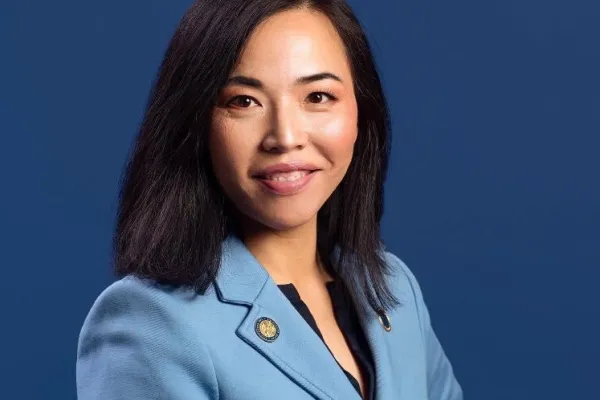 The Southeast Minnesota Area Labor Council, AFL-CIO has hired Leah Midgarden as a field organizer to support the labor movement's political, legislative, and organizing goals across the region. 
Midgarden will prioritize supporting local unions and will also continue the organization's work on raising wages, Earned Sick & Safe Time, Paid Family Medical Leave, Prevailing Wage, and affordable housing. She will also work to establish a Committee on Racial and Economic Justice within the council and strengthen partnerships with community allies.
"I've worked for big corporations for 20 years, but I've never been a union member – and not because I didn't try. The system is rigged against working people. As a first-generation immigrant and working class Asian-American woman, I'm excited for this opportunity to join the Labor Movement and work directly on issues I've held dear my whole life", Midgarden said. 
Midgarden most recently worked at Treasure Island Resort & Casino as Customer Service Agent and as a cashier for Nash Finch grocery stores. That service sector experience helped to inform Midgarden of the deeply interconnected issues workers face around race, gender, and age. Midgarden has previously worked as a staffer for the late Senator Paul Wellstone and volunteered for multiple campaigns. She looks forward to bringing a unique depth of knowledge and diversity of experience to empower workers and their families to claim what they have earned.
 "The last two years of a global pandemic have exposed the serious holes in worker protections at all levels – city, state, and federal policies and at the most important level, workers' ability to negotiate safety standards within their workplace. I'm so glad our organization has the resources to bring on Leah Midgarden to continue our work to bring balance and equity within these rigged systems. She has years of experience and the fortitude to get things done", said Pommella Wegmann, president of the Southeast Minnesota Area Labor Council.
The Southeast Minnesota Area Labor Council, AFL-CIO is the united labor movement of 40,000 union members in Blue Earth, Dodge, Faribault, Fillmore, Freeborn, Goodhue, Houston, Le Sueur, Mower, Nicollet, Olmsted, Rice, Steele, Wabasha, Waseca, and Winona counties. The SEMNALC is one of six regional labor bodies in Minnesota and an affiliate of the Minnesota AFL-CIO. The mission of the SEMNALC is to improve the lives of working families – to bring economic justice to the workplace and social justice to our state and nation. We believe in the dignity of work for all - regardless of race, ethnicity, age, gender identity, sexual orientation, religion, disability, economic class, education level, or immigration status.